Durham Cathedral Archive Cartulary 1
The first of four cartularies produced at Durham Priory in about 1400. The recording of all existing charters in book form as cartularies indicates a sustained campaign at this time to organise the records of the Priory, creating a coherent reference to the property and privileges enjoyed by Durham Priory and her dependent cells. The first cartulary contains documents issued by popes, kings, archbishops, bishops and some local property records. As most original papal charters were destroyed after the dissolution, this is an especially useful record of those grants.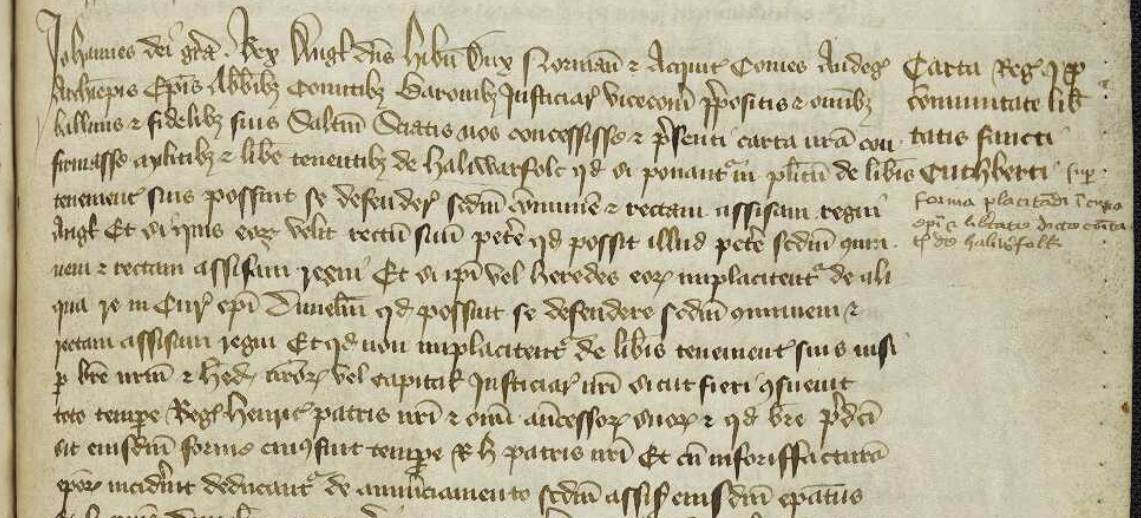 Durham Cathedral Archive Cartulary 1, f.194r (detail)
This text is the start of a charter grant by King John in 1208 confirming the rights of the knights and free tenants of the diocese of Durham – the people known as the "haliwerfolc" (the holy man's [i.e. St Cuthbert] folk).