Durham Priory Library Recreated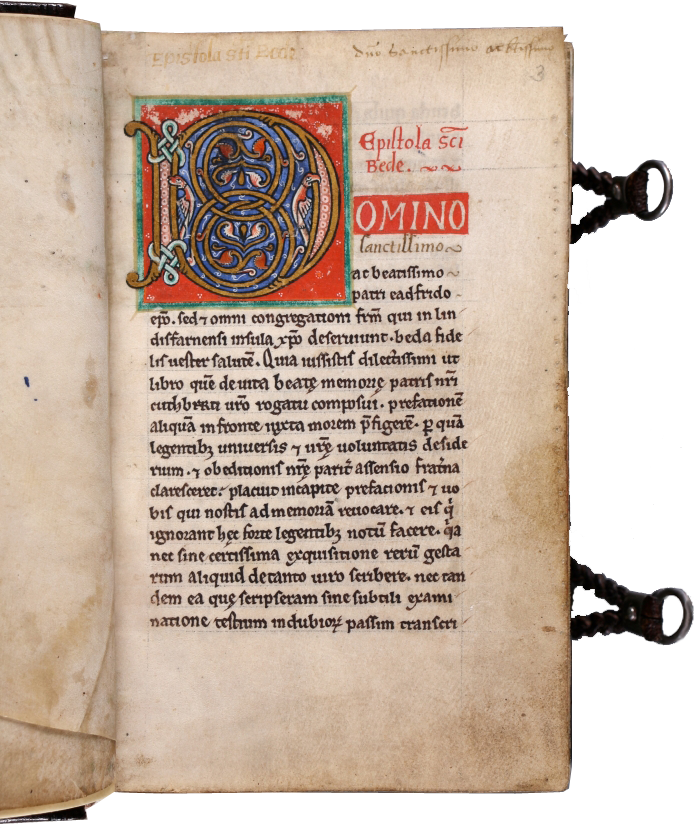 Durham possesses the finest collection of medieval manuscripts of any English cathedral. Durham University, in partnership with Durham Cathedral, is engaged in an ambitious project to digitise Durham Priory Library - the books owned and used by the Benedictine monastery of Durham and its dependent cells.
The project's principal aims are to:
re-unite the whole collection online, providing scholars with a unique opportunity to explore the concept of the medieval library and the life of a Benedictine priory, and enabling them to unlock significant research potential that could lead to notable publications, conferences and exhibitions
benefit the manuscripts and books themselves through expert conservation and reduced handling, so preserving them for future generations
provide digital material to support education and outreach work at partner institutions
contribute to the cultural heritage and economy of the North East, and raise the profile of Durham's UNESCO World Heritage Site.
The first phase of this work is to digitise the manuscripts and printed books in the libraries of Durham Cathedral and Durham University that were owned by Durham Priory.