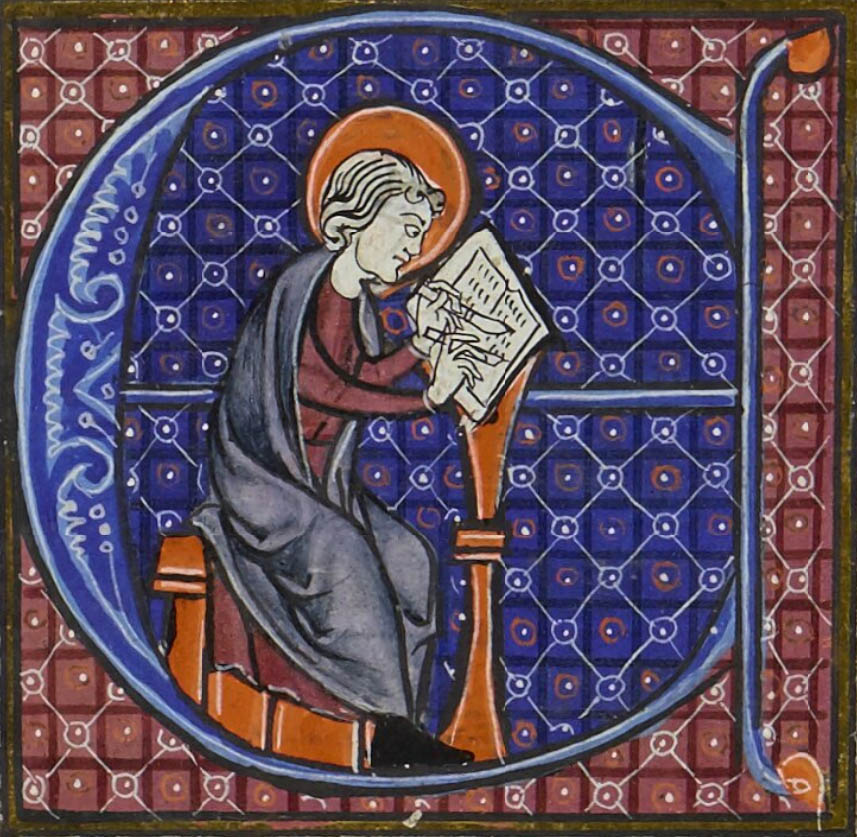 Part 1 – Durham Cathedral Library MS A.IV.10 Matthew, glossed
Have you ever wanted to have a go at illuminating a medieval manuscript? Well, now is your chance!
With at least another couple of weeks of lockdown to go (here in the UK), we thought we might be able to use our stunning manuscripts to help you pass your time in a relaxing and inspirational way. As it turns out, a few of our manuscripts are not quite as stunning as they should be!
We have been searching out illustrations and initials that, for reasons now lost to history, were never quite finished – never coloured in vibrant hues or burnished with gold, never achieving their full glory, forced to languish through century after century in a dull monochrome. We need your help to put this right!
Over the next few weeks, we will be publishing blog posts with an unfinished image that you can download and colour in, either digitally or printed out. You can use our other manuscripts for inspiration and historical accuracy, or you can go wild and give these images your own 21st century twist. Gold leaf is optional.
Our first offering is a full-page drawing from Durham Cathedral Library MS A.IV.10 (Matthew, glossed) showing Christ and the evangelists. This book was written in Northern France in the late 12th century and was presented to Durham Priory by Hugh de Puiset, bishop of Durham.
In the image, the youthful Jesus sits within a mandorla (the almond-shaped frame), blessing with his right hand and holding a book with his left. He is surrounded by four figures, in the top left is Matthew, receiving a scroll and pointing to Christ. The figure with the eagle head in the top right is John, who is also receiving a scroll and pointing to Christ. In the bottom left is Mark, shown with a lion's head, who is writing in an open book, while Luke is in the bottom right, with an ox's head, pointing to an open book. Both Mark and Luke are being blessed by a hand emerging from a celestial arc. The association of the evangelists with these animals can also be seen in the Lindisfarne Gospels, which is in the British Library.
If you are colouring digitally, you can download the original image as a full page or by itself, both with a slightly tidied up background to make them easier to colour. If you prefer more of a 'colouring book' feel or you want to print out and colour by hand, there is also an option with a white background: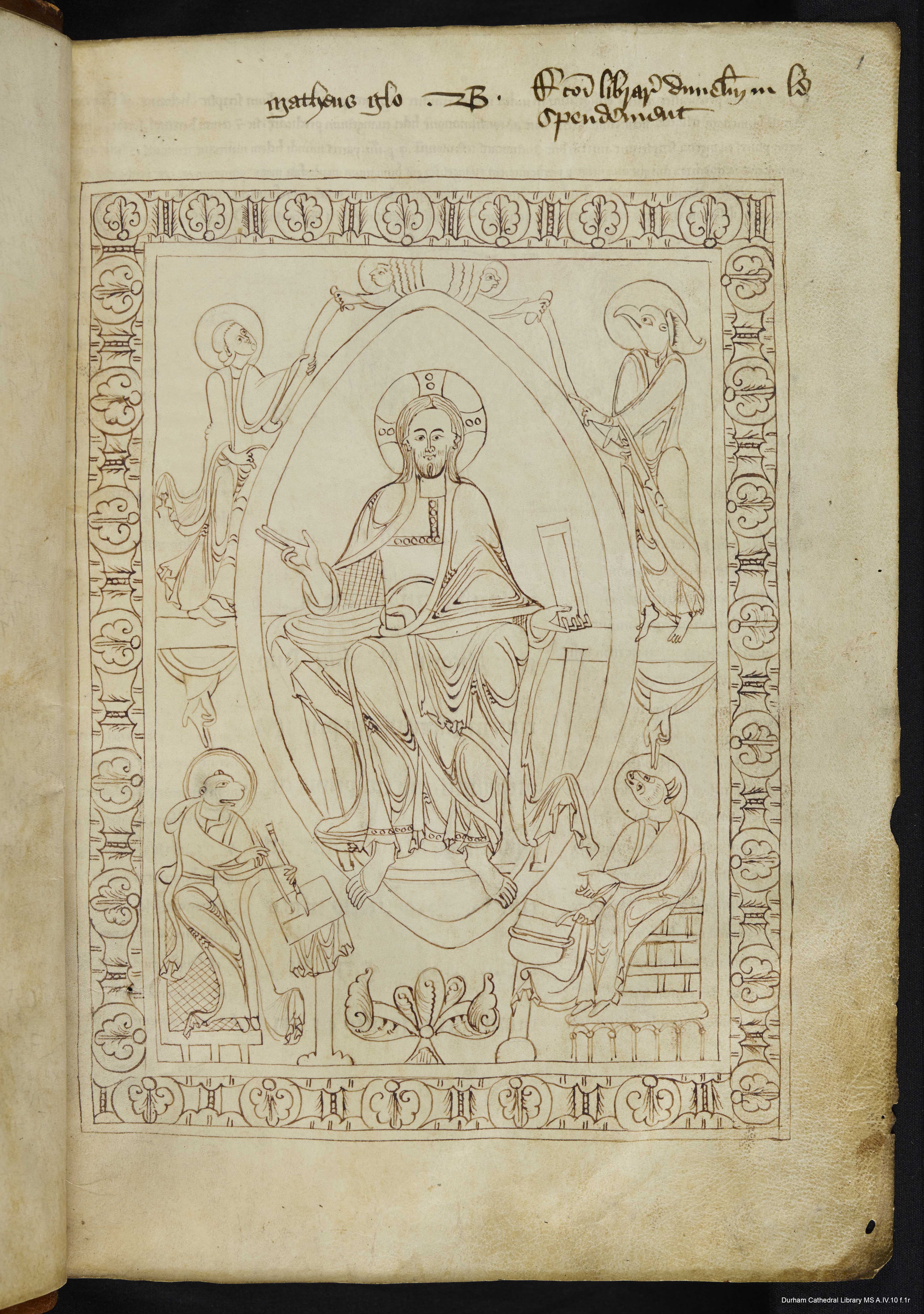 We hope you enjoy colouring this beautiful image. Coming next week (…or possibly the week after): an unfinished initial P!